The Alberta Provincial Baseball Championships Case Study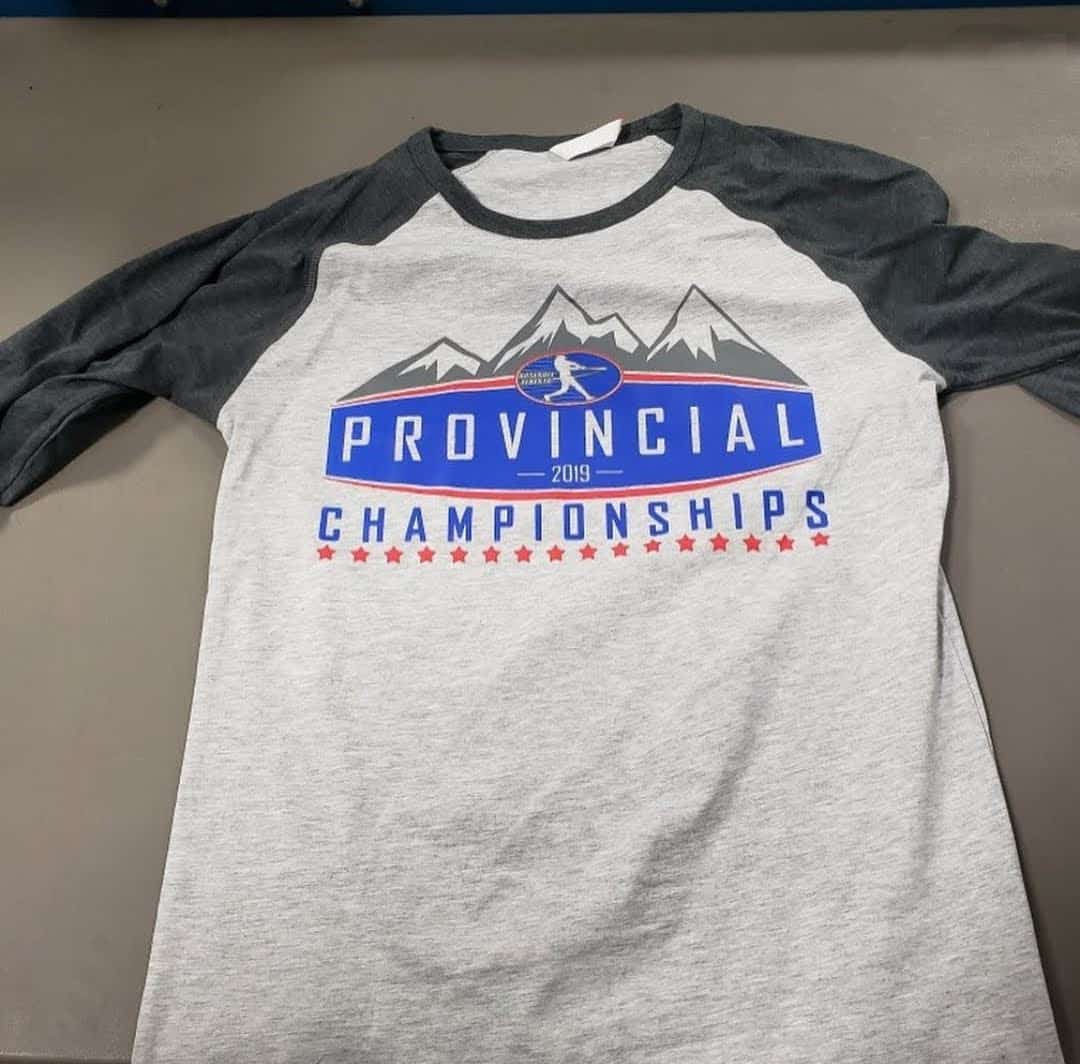 The Alberta Provincial Baseball Championships is an annual event featuring hundreds of Alberta Youth baseball players from across the province to compete to prove they are the best in the province.  In 2019 these championships were held in the Edmonton region (our backyard!) so it was important to us to win the bid for the commemorative shirts.  The amazing logo featuring baseball and the mountains was stunning and something that all baseball fans could be proud to wear, so we were excited to have the chance to work on this project.
The Challenge: The Promo Addict needed to provide shirts for hundreds of athletes at a price that was competitive and deliver on time for the event during the busy summer printing season on schedule and on budget.
The results: We found a baseball style t-shirt from the Authentic T-shirt that came in on budget and then we worked with a network of local suppliers to get the shirts printed using amazing soft hand inks that the players would love to wear. The t-shirts showed up on time and were a "home run" with the athletes.