What a year! Time flew by so fast that it's Christmas time. The Promo Addict learned a whole lot this year. We are your local Edmonton promotional products supplier and we are looking forward to serving you next year as well.
The Promo Addict's Big Christmas Project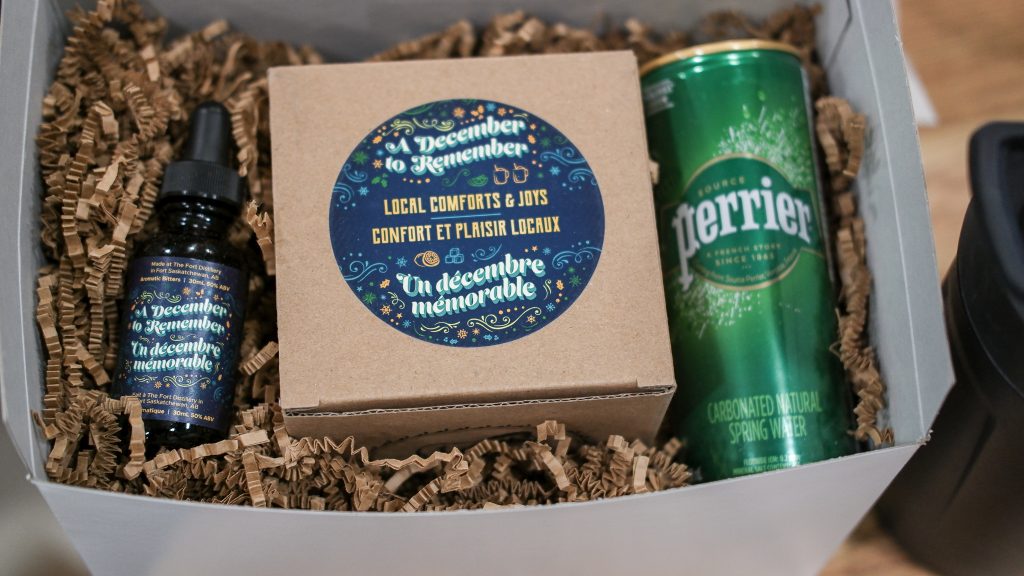 Our team had the pleasure to work with Tycoon Events for our biggest project to date. This project will give a huge number of holiday gifts to employees! We will make a separate blog post outlining the things we did and why it is such a huge feat for our company. What an exciting promotional product project for us.
Office is Getting Festive
Our office administrator Joanna Boe set up a beautiful Christmas Tree full of promotional product swag. She did such a great job! It looks like an amazing Christmas tree. The office is also sporting holiday theme sweets! Have you visited our office recently? Did you get a chance to admire our Christmas tree?
Need some gift ideas for the New Year?
As the year comes to a close, we have compiled the best items to give as gifts! Surprise your employees, clients, customers, and your partners with New Year gifts! You can find the list below.