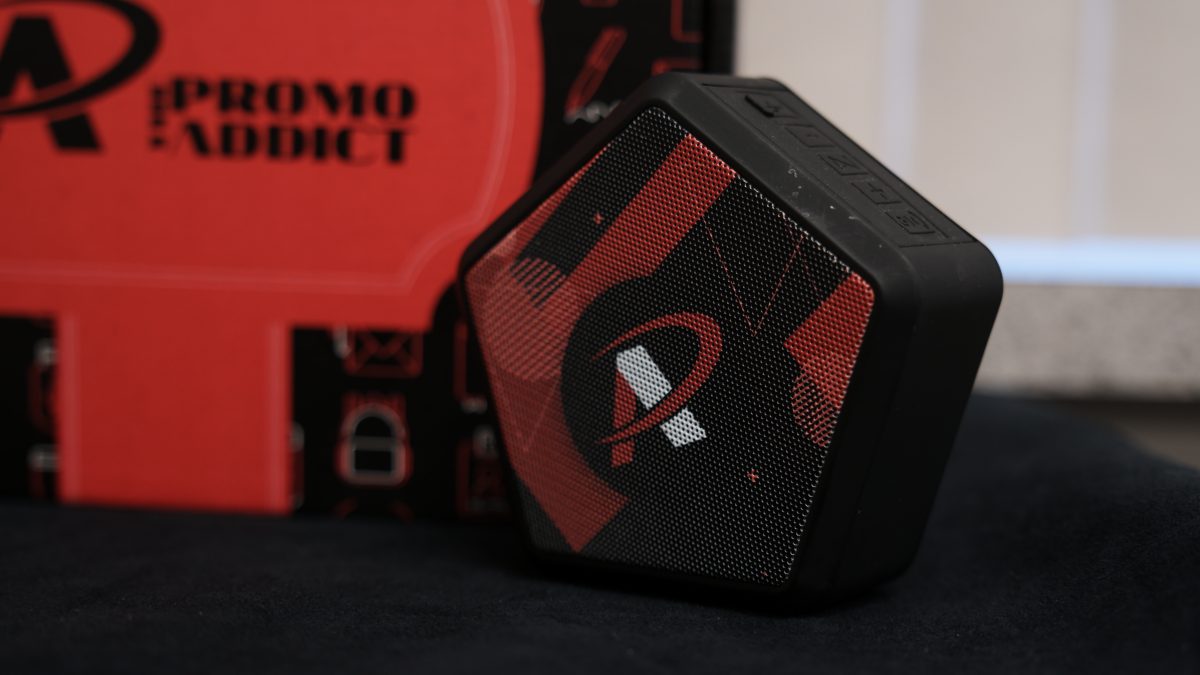 The 5 "W" Questions when it comes to Promotional items.
What is a promotional product?
Promotional products go by many names, just a few of them are Premiums and Incentives, Swag, Giveaways, Promotional Items, Chachkies, Tchotchke, Bric-a-brac and more. Our favorite word for it is "Promo".  These are items that are branded with a company logo and are often given away at company events, tradeshows, or corporate retreats.  They can range in price and size from a few pennies up to thousands of dollars.
Why should you give promo away?
Promo is one of the many tools that you can use to promote your business.  The best part of promotional items is that you can give them away without having to give away the items that make you money.  Some companies discount their key economic drivers as a way to promote themselves by either giving it away or discounting it (think a cupcake store that gives away cupcakes).  Promo is a way to reward customers for their loyalty while still getting them to pay full price for the items that make you the money (buy a cupcake and get a free cupcake keychain).  Customers who receive a promotional item are way more likely to have a positive brand experience and their loyalty will be much greater than customers who just get what they pay for.
When should you give promotional items away?
I have read lots of books on giveaways and the best time to do it.  My favorite book said that you should always be ready to give a gift.  It doesn't matter if the person is a prospect, a new hire, a loyal follower or other, be ready with a gift.  It doesn't have to be a lot, but it does have to represent your brand quite well. A timely gift is a great deal closer or way to say thanks for going above and beyond.  The gifts don't need to be expensive, some of the best promotional items I have seen were a few dollars or less, they just had thought put behind them.  A creative magnet that cost a few pennies goes a lot farther in creating a positive brand experience than an expensive piece of swag that doesn't associate with your brand
How should you give promotional items away?
I love giving promotional items away, but the how is where the real magic can happen.  I have seen swag vending machines, I have seen carnival style games where you can earn a prize.  Some of my favorite giveaways have a team meeting, a ceremony, a contest, a prize wheel, a scratcher card or more.  There are so many fun ways to give away swag and when it happens right, it can be truly magical.  Remember that getting a piece of promo is a truly awesome experience, so don't just leave it on a table for people to take, make them earn it, they will remember it much longer if the giveaway is done in a creative manner.
When is the best time to give promotional items?
Right now! They say that there is no time like the present.  I have a rule in my office that if you come here, you need to get a piece of promo.  It could be something small like a bag of chocolate covered coffee beans, or a sharpie or a keychain, or it could be something big like a coffee mug, speaker, backpack or camping chair, I don't think it matter so much as making sure everyone leaves feeling like they got a gift (because coming to The Promo Addict should be an amazing experience).  We do planned giveaways a few times a year as well, because with the right forethought you can really knock someone's socks off.  We have done Valentines giveaways, Summer themed Christmas giveaways, Mid summer ice cream and slushie days and more.